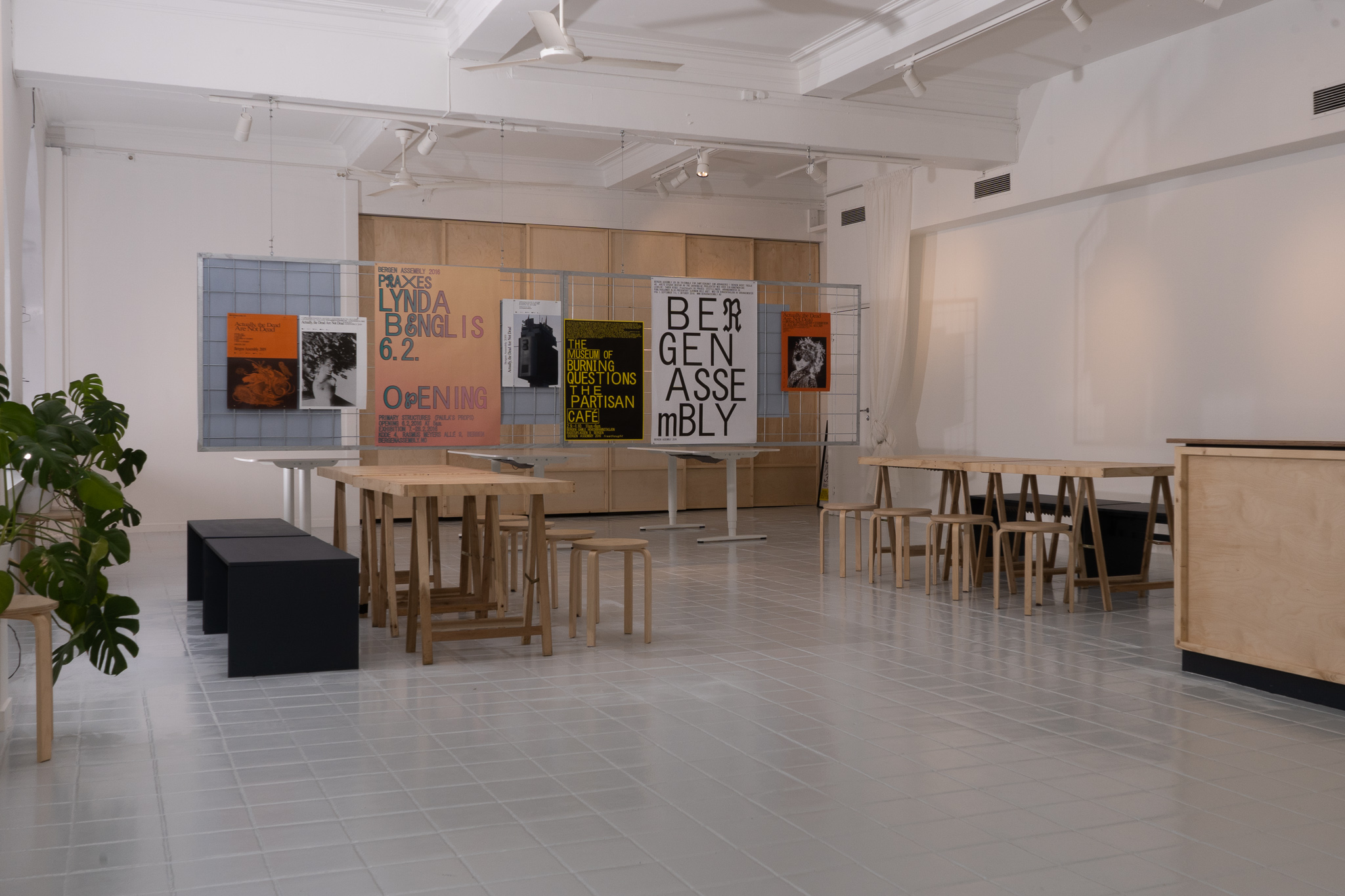 Bergen Assembly has a tradition of running temporary open spaces for community use. In 2016,
The Partisan Café,
held inside the Old Fire Station in Bergen, was a shared space for conversations, art, education, debate and performance and functioned as the main information point for Bergen Assembly. Conceived by Nora Sternfeld in collaboration with artists Isa Rosenberger and Jenny Moore, it was a location for educators and café workers to think about and practice radical hospitality.
For the 2019 edition, Bergen Assembly opened KODE 2, the old archiving and restoration wing, as
Belgin.
It became the central working space for Bergen Assembly, but also a community space which all were welcome to use. It was a place of work, play, collaboration, celebration, and rest. Both of these spaces offered a meeting place with no purchase obligation in the city centre for the community to use and engage with.
Bergen Assembly will continue this legacy in this new office space at Halfdan Kjerulfs Gate 4 in Bergen city centre. You are welcome to drop by and help yourself to the coffee, the wifi, as well as peruse the growing archive.
Bergen Assembly hopes to open our doors as a public working space when social distancing is no longer necessary.
---
Monday—Friday
11am–5pm
---
If your group is interested in using the space for an event, email:
post@bergenassembly.no